Which Exterior Paint Colors can Boost Your House Value?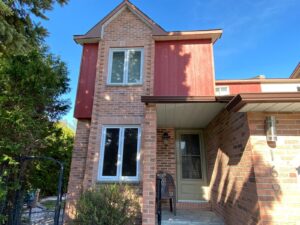 Painting your house in a fresh coat of sunshine yellow color or brick red can be a wise pick if you are willing to sell your property. A neat and flawless paint coat not only enhances the curb appeal but also aids in boosting your property value. However, realtors have analyzed that not all colors impart similar values. Some can even cut back your home's selling price! You don't understand why? Well, exterior painting Ottawa does not imply simply brushing colorful and vibrant shades of orange, pink or green, but contemplate more on the impactful appeal quotient to the prospective buyers!
A smart and simple way to renovate your home or give it a befitting facelift is certainly painting the exterior walls, fences, doors, windows, and the roof. Nonetheless, the choice of colors plays a significant role in assessing the value of the same! Though you may have numerous color options, culling the right ones can make you sell your home faster!
Impactful Exterior Paint Colors
In Ottawa, the popular exterior house colors in diverse locales vary according to the landscape, the architectural design of the house, the prominent styles in a neighbourhood, the construction materials, and so on. While the thought of painting may seem intimidating, if you stick to some basic thumb rules you will never fail!
We have listed some of the most fascinating color options for exterior house painting Ottawa that will make your task easier!
"Greige"- A mix of gray and beige or cream is a very safe option that imparts a luxurious and dainty look with a sense of warmth and comfort. It stands out to give that perfect classic appeal without making your house feel frowsty.
Neutrals- White, off-white, cream, taupe, light gray, and beige are always way good to go! They possess an overwhelming appeal with the subtleness of sophisticated tones. You can use contrasting colors on the trim, doors and window panes to highlight the architectonic elements.
Browns- From cream and caramel to darker tones like copper, chestnut, and chocolate, browns are always favoured for their rustic appeal. Even brick red and cinnamon are ideal to mark a statement. These colors are not too bold yet provide a chromatic effect.
Pastels- For Ottawa exterior painting, bold and vibrant shades of yellow or orange may not be often a wise choice. These colors deliver a sense of extreme personal taste and average buyers do not generally prefer such bright exteriors. Instead, you can opt for pastel shades like sage green, cotton candy, pale blue, whimsy yellow, and others. These tones are soft and deliver a fresh feeling with a natural blend.
Whites- To stay clear out of confusion, white is always the winner! You can play with numerous undertones of the color as it never goes out of trend and stays classy forever!
Conclusion
Now that you know about the potentially influential colors, hiring the right Ottawa exterior house painters will make all the difference! Above all, precision pays off the day!